Services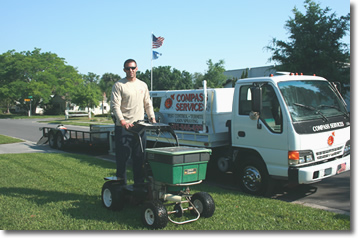 Compass Services, Inc is a full service pest control company specializing in lawn and ornamental spraying, commercial and residential pest control services, termite treatments, and real estate inspections. We also sell a complete line of professional pest control products in our retail store.
We provide general household pest control and rodent control to residential and commercial properties. We also provide complete lawn service programs catering to your specific needs. All our services are guaranteed to please, we come back until the customer is happy.
We are proud to say we were in Kissimmee before Disney was here!
Our products and services include:

Attic Dusting
Bed Bug Treatments
Chemicals
Commercial Gardening
Complete Line Of Weed & Feed &
Insecticide
Do It Yourself Products
Eco-friendly
Equipment and Supplies
Fertilizer & Fertilizing
Gardening
Lawn & Ornamental Spraying
Lawn Care
Pre-treats
Professional Services
Real Estate Inspections
Soil Poisoning Treatment
Weed Control

Common pests:

Bed Bugs
Bees and Wasps
Carpenter Ants
Chinch Bugs
Cockroaches
Fire Ants
Fleas
Flies
Pharaoh Ants
Roaches
Rodents
Silverfish
Sod Web Worms
Spiders
Subterranean Termites
Termites
Come by to see our full line of home and lawn pest products or give us a call. We look forward to assisting you.
Free Estimates - Equipment Rentals Available