Household Pest Control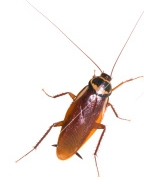 Compass Services, Inc is a full service pest control company and we are happy to assist people wanting to take care of pests on their own. We specialize in eliminating pests from your home with safe eco-friendly products. We help you treat roaches, ants, silverfish, ticks, fleas, bedbugs, wasps, rats, mice and much more. If you have been dealing with these pests in your home call Compass Services, Inc today! We can help eliminate the pests for you.
Get knowledge from the experts before you purchase pest control products. We'll guide you in what to use and how to use it in the most effective and safest manner.
Enjoy your free time call Compass Services to do your pest control for you!